SCHEDULE A DEMO
Predictive Growth Solutions - For Dentists
You can increase yearly revenue by $300,000+
Only pay for patients
after their first visit.
• Only pay per verified new patient
• Zero risk, we assume all the costs
• Grow at your desired pace
• Free to try
We are so confident in our results, you only pay per patient after their first office visit. No one else can deliver that!
There's just no comparison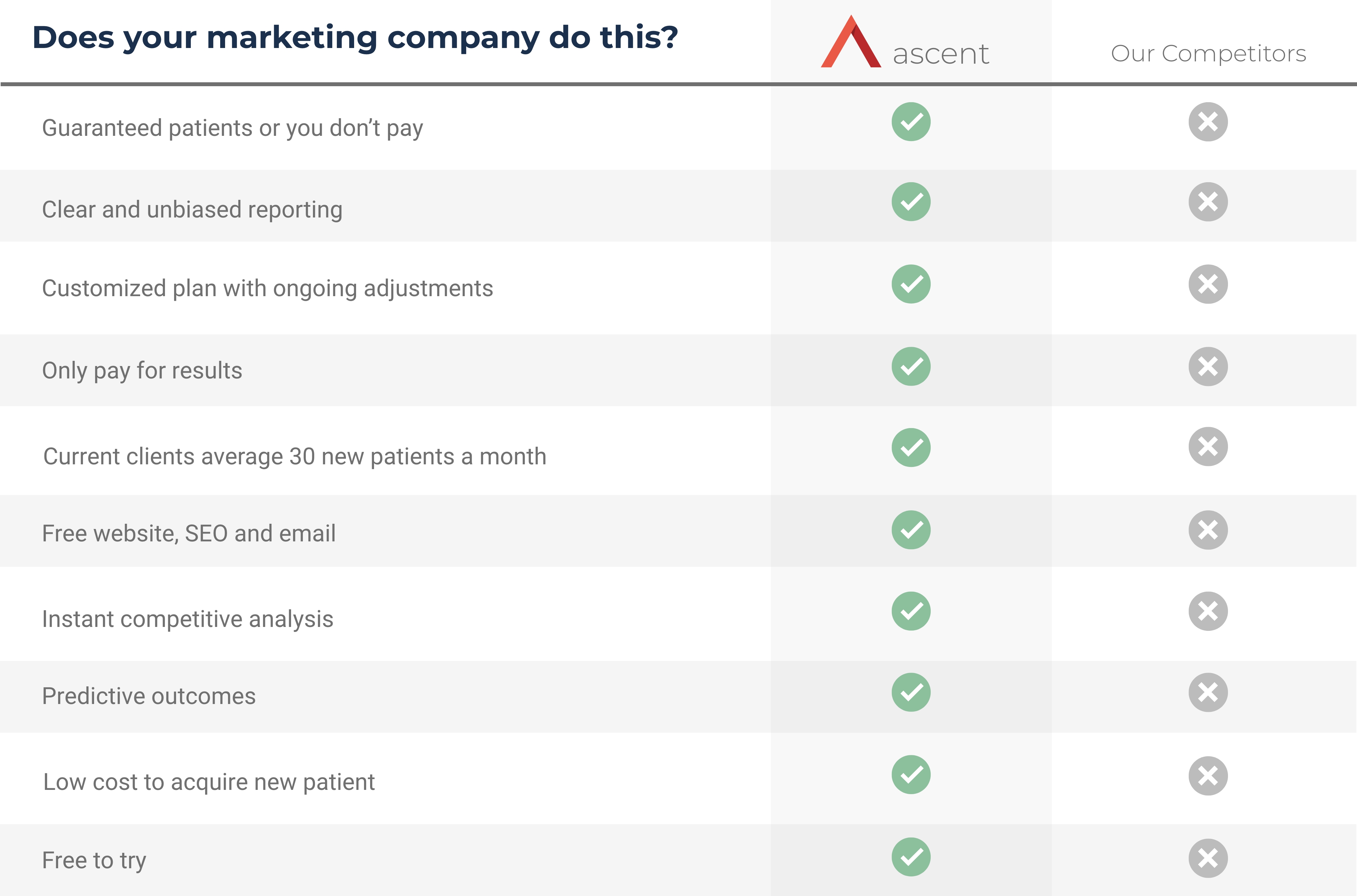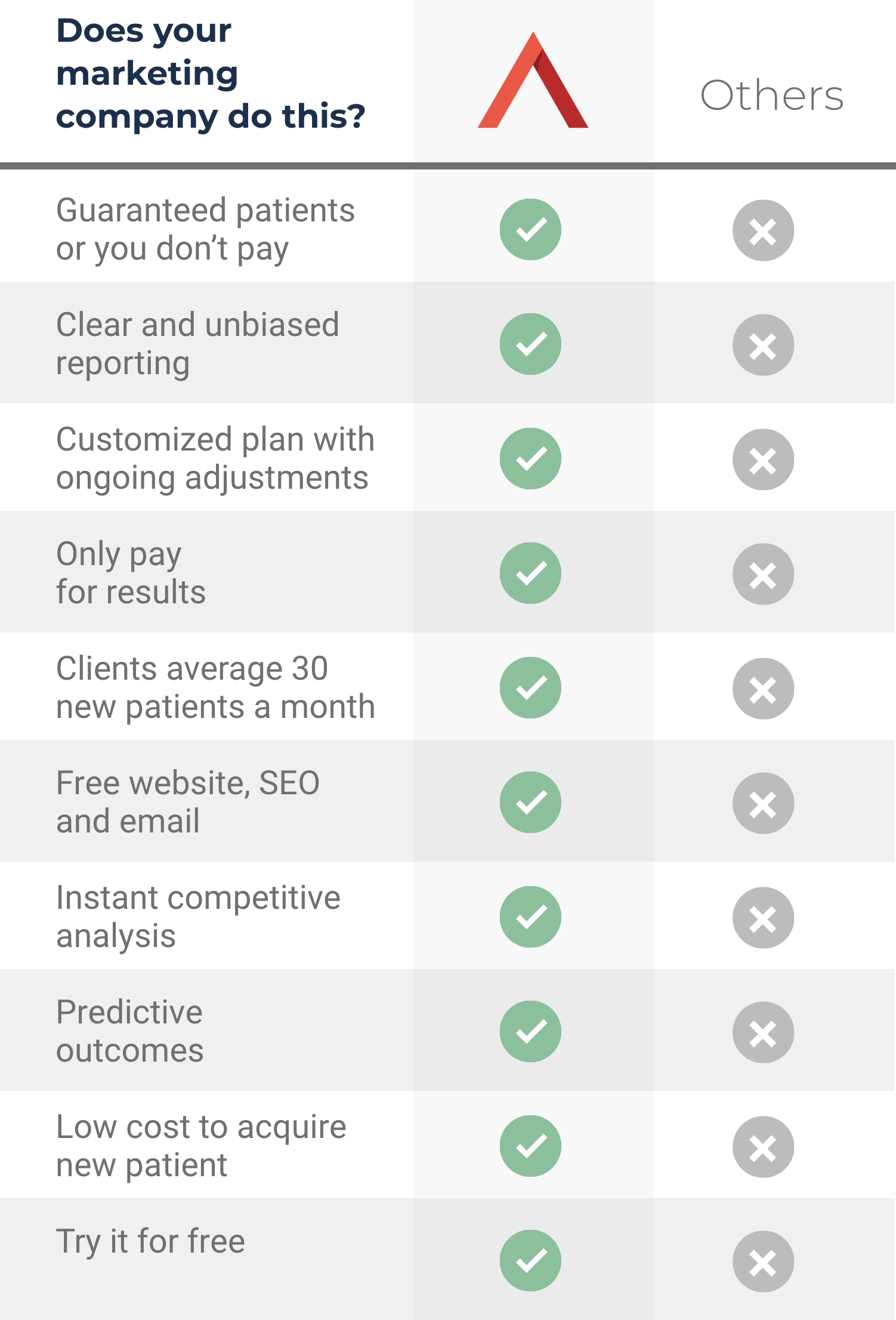 Questions? Schedule a 15 minute demo
to speak with a Marketing Specialist.
SCHEDULE A DEMO